Overview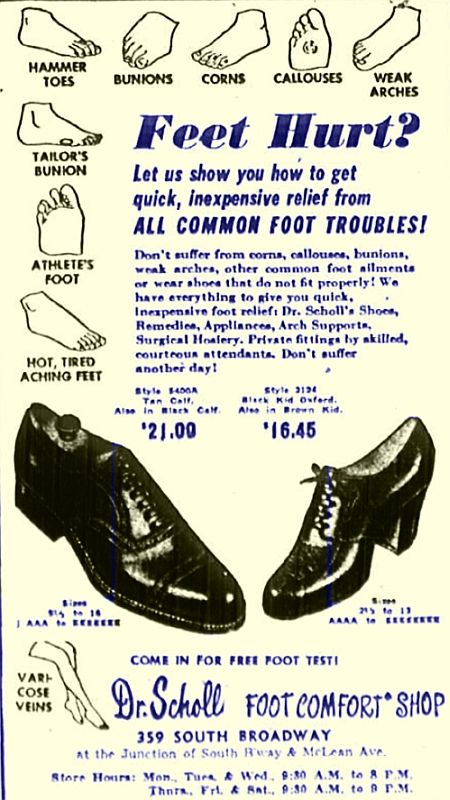 Flat Feet and Fallen Arches are terms used to describe feet that have a low or no arch when weight bearing. There are two types of Flat Feet. Rigid Flat Foot. This type of foot is structurally flat, therefore, it has the same appearance when weight bearing and non weight bearing. Flexible Flat Foot. This is where the arch is present when non-weight bearing; however, when weight bearing it falls or collapses to a flat foot. This foot type is commonly referred to as Fallen Arches. Both of these foot types may be asymptomatic; however, they are characterised by excessive pronation of the joints of the foot (commonly the subtalar joint). The forces associated with this excessive pronation commonly results in pathological conditions, such as plantar fasciitis and tibialis posterior dysfunction which may cause pain in the feet.



Causes

A fallen arch occurs because one of the main structures that support the arch has broken or torn. Usually it occurs without trauma, although a small injury associated with the onset of the pain is often recalled, it is sometimes difficult to determine whether the injury was clearly big enough to permanently injure the leg. I suspect that even before the symptoms that the structure that broke was weakening and the injury was simply the ?needle that broke the camels back?. The structure that is most commonly torn is the posterior tibial tendon. This tendon is attached to a muscle on the inside of the back of the ankle, and runs along the medial malleolus, the bony prominence on the inside of the ankle, to attach to a bone in the arch called the navicular bone. It usually begins to weaken and stretch along the back of the medial malleolus. It often begins as a swelling and the arch flattens over the next several weeks to months. As the arch flattens, other structures that support the arch begin to stretch and tear. The bones along the outside of the ankle begin to crush together, causing pain and swelling in this are, and the toes may tilt to the outside as the arch collapses. It is not known why this process begins. It is often associated with diabetes and rheumatoid arthritis and other inflammatory diseases. It also is more common as a person enters the fifty to seventy year age range. ?Fallen arches? are much more common in people who are already flat footed.



Symptoms

The majority of children and adults with flexible flatfeet never have symptoms. However, their toes may tend to point outward as they walk, a condition called out-toeing. A person who develops symptoms usually complains of tired, aching feet, especially after prolonged standing or walking. Symptoms of rigid flatfoot vary depending on the cause of the foot problem. Congenital vertical talus. The foot of a newborn with congenital vertical talus typically has a convex rocker-bottom shape. This is sometimes combined with an actual fold in the middle of the foot. The rare person who is diagnosed at an older age often has a "peg-leg" gait, poor balance and heavy calluses on the soles where the arch would normally be. If a child with congenital vertical talus has a genetic disorder, additional symptoms often are seen in other parts of the body. Tarsal coalition. Many people have no symptoms, and the condition is discovered only by chance when an X-ray of the foot is obtained for some other problem. When symptoms occur, there is usually foot pain that begins at the outside rear of the foot. The pain tends to spread upward to the outer ankle and to the outside portion of the lower leg. Symptoms usually start during a child's teenage years and are aggravated by playing sports or walking on uneven ground. In some cases, the condition is discovered when a child is evaluated for unusually frequent ankle sprains. Lateral subtalar dislocation. Because this often is caused by a traumatic, high-impact injury, the foot may be significantly swollen and deformed. There also may be an open wound with bruising and bleeding.



Diagnosis

Runners are often advised to get a gait analysis to determine what type of foot they have and so what kind of running shoe they require. This shouldn?t stop at runners. Anyone that plays sports could benefit from this assessment. Sports shoes such as football boots, astro trainers and squash trainers often have very poor arch support and so for the 60-80% of us who do overpronate or have flat feet they are left unsupported. A change of footwear or the insertion of arch support insoles or orthotics can make a massive difference to your risk of injury, to general aches and pains and even to your performance.



Non Surgical Treatment

If the condition is not bothering you or preventing you from being mobile, you may not need treatment (depending on your doctor?s diagnosis). Generally, treatment is reserved for those who have additional problems. Still, your doctor will probably recommend a simple treatment plan for your condition. This treatment may include rest and icing the arch, changing footwear, anti-inflammatory medication, using orthotics, over-the-counter medication such as ibuprofen, physical therapy. Corticosteroid injection (usually used in cases of severe pain). If these methods do not relieve symptoms of flat feet, your doctor may recommend surgery to reduce pain and improve the alignment of your bones.



Surgical Treatment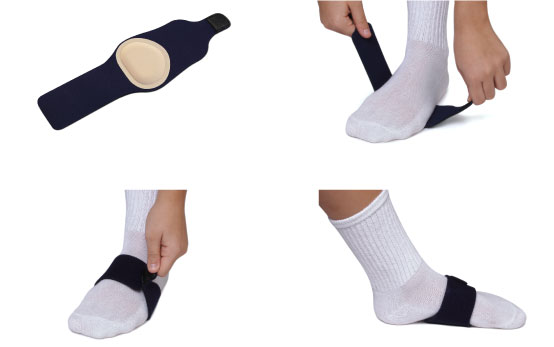 A better approach is to strengthen the weakened ligaments with Prolotherapy, supplemented by an arch support if the condition has existed for several years. Chronic pain is most commonly due to tendon and ligament weakness, or cartilage deterioration. The safest and most effective natural medicine treatment for repairing tendon, ligament and cartilage damage is Prolotherapy. In simple terms, Prolotherapy stimulates the body to repair painful areas. It does so by inducing a mild inflammatory reaction in the weakened ligaments and cartilage. Since the body heals by inflammation, Prolotherapy stimulates healing. Prolotherapy offers the most curative results in treating chronic pain. It effectively eliminates pain because it attacks the source: the fibro-osseous junction, an area rich in sensory nerves. What?s more, the tissue strengthening and pain relief stimulated by Prolotherapy is permanent.



Prevention

Strap the arches into the anatomically correct positions with athletic tape and leave them like this for some time. If the fallen arches are an issue with the muscular structure, this may give the muscles an opportunity to strengthen. This is definitely not a fallen arches cure all the time but it can help prevent it more times than not. Ask a doctor or physical therapists to show you how to do this taping. Find shoes that fit. This may require that you get your foot measured and molded to ensure that the shoe will fit. Shoes that are too big, too tight or too short, may not directly cause the fallen arches, but they can assist with the damage to the area. These shoes should have thick cushioning inside and have plenty of room for your toes. Walk without shoes as much as possible. Shoes directly assist with weakening and distorting the arches of the feet so going without shoes can actually help strengthen your arches and prevent fallen arches. Walking on hard and bumpy surfaces barefooted makes the muscles in your feet strengthen in order to prevent injury. It is a coping mechanism by your body. Insert heel cups or insoles into the shoes that you wear the most. Many people wear uncomfortable shoes to work and these are the same shoes that cause their arches the most problems. Inserting the heel cups and insoles into these shoes can prevent fallen arches from occurring. Many people place these inserts into all their shoes to ensure support. Ask a medical professional, either your doctor or a physical therapist, about daily foot exercises that may keep the arches stronger than normal. Many times, you can find exercises and stretches on the Internet on various websites. Curling your toes tightly and rotating your feet will help strengthen your longitudinal arches. Relax your feet and shake them for a minute or so before you do any arch exercises. This will loosen the muscles in your feet that stay tight due to normal daily activities. Wear rigid soled sandals whenever possible to provide a strong support for your arches. Wooden soled sandals are the best ones if available. Walk or jog on concrete as much as you can. This will create a sturdy support for your arches. Running or walking in sandy areas or even on a treadmill, does not give rigid support. Instead, these surfaces absorb the step, offering no support for arches.



After Care

Patients may go home the day of surgery or they may require an overnight hospital stay. The leg will be placed in a splint or cast and should be kept elevated for the first two weeks. At that point, sutures are removed. A new cast or a removable boot is then placed. It is important that patients do not put any weight on the corrected foot for six to eight weeks following the operation. Patients may begin bearing weight at eight weeks and usually progress to full weightbearing by 10 to 12 weeks. For some patients, weightbearing requires additional time. After 12 weeks, patients commonly can transition to wearing a shoe. Inserts and ankle braces are often used. Physical therapy may be recommended. There are complications that relate to surgery in general. These include the risks associated with anesthesia, infection, damage to nerves and blood vessels, and bleeding or blood clots. Complications following flatfoot surgery may include wound breakdown or non-union (incomplete healing of the bones). These complications often can be prevented with proper wound care and rehabilitation. Occasionally, patients may notice some discomfort due to prominent hardware. Removal of hardware can be done at a later time if this is an issue. The overall complication rates for flatfoot surgery are low.